Chia Flour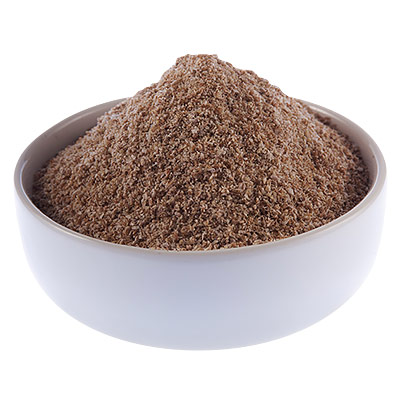 Scientific Name
Salvia hispanica L.
Production Areas
Santa Cruz, Bolivia
Grade
Organic or Conventional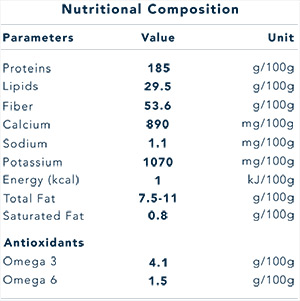 Facts
Pinole (dried and ground chia seeds) can be used to make breads, noodles, biscuits, etc.
Nutrients
Natural source of omega-3 fatty acids, antioxidants, proteins, vitamins, minerals and dietary fiber. The most important antioxidants in these seeds are: chlorogenic acid, caffeic acid, myricetin, kaempferol, quercetin, beta-carotene (vitamin E) and tocopherol (vitamin E).
Preliminary Health Research
Chia flour can be stored for a long time because it has antioxidants and can be easily transported on long journeys.
Benefits
It has no cholesterol.
Use
It can be used like any other type of flour.